Are You Still Trying to Decide on a Palouse
Country Photo Tour?
Are You Still Trying to Decide on a Palouse Country Photo Tour?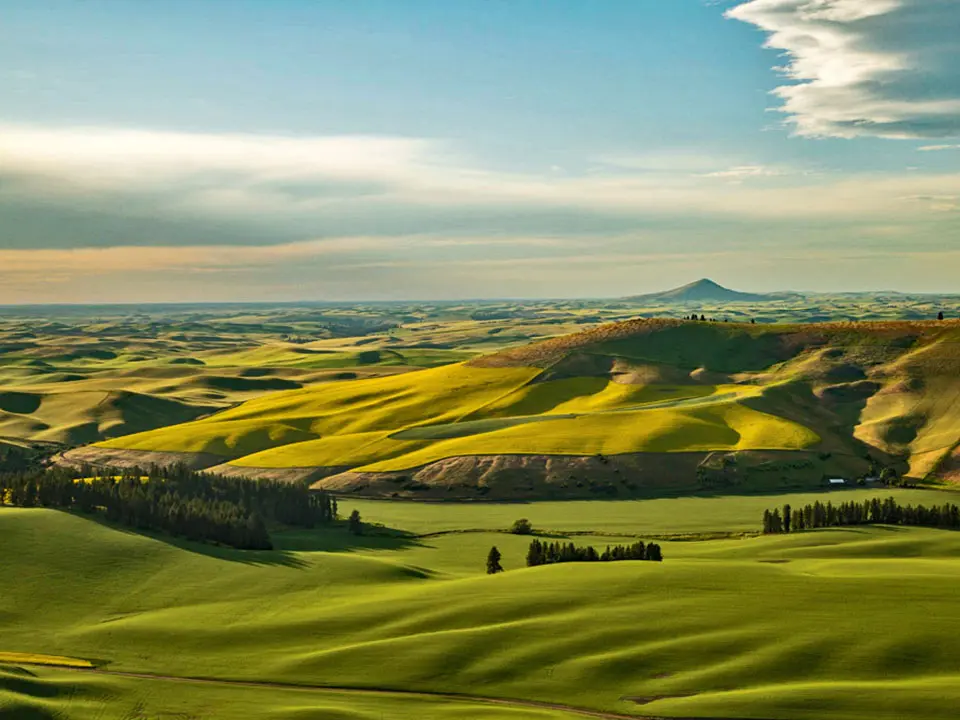 Custom, Private, & Night Photo Tours
& Workshops In The Palouse
With the growing number of groups offering photo tours or workshops to the Palouse, ask yourself, "What do you want out of a Palouse photo tour?" and carefully consider the following before making your selection:
The advantage of a
Palouse Country Photo Tours/Workshops
Palouse Country Photo Tours will take you to photo sites that the other guys miss. Most other Palouse photo tours are designed and led by people who have never lived in the region and/or are not knowledgeable of the area. Their tours only stop at the most common sites and don't get into the heart of the Palouse country, where often the most exceptional photographic opportunities await.
Palouse Country Palouse Photo Tour leader Jack Lien has lived on and photographed the Palouse for over 40 years. He's discovered countless photographic opportunities throughout the region and has gained access to private land, nostalgic buildings, and landscape that is either unknown or off limits to others. Jack will get you into the heart and soul of the land and its people, and you'll have abundant opportunities to photograph historic buildings, barns, windmills, vintage trucks, and landscapes. You may also have the opportunity to meet and photograph area farmers preparing their equipment for a long day in the field.
Wheatland Farm: Palouse Country Photo Tours/Workshops is based out of our Wheatland Farm located 6 miles east of Colfax in the heart of the Palouse. Wheatland farm provides an ideal setting to conduct field instruction. Situated in our field are several iconic photo subjects/props that include a windmill, barn, two antique tractors (1927 and 1941), two original freight wagons (100+ years old), 1942 International wheat truck, 1936 Ford truck, 1949 Chevy truck, and numerous farm implements. These items are strategically placed to capture stunning images at sunrise, sunset, and the Milky Way overhead after dark.
The quality of every Palouse Country Photo Tour is important to us, so, before each photo tour, we map out and drive hundreds of miles, checking the routes of our tour to ensure maximum photographic opportunity for our participants.
We'll also check in with a number of local farmers to see who is working their land, check on the maturity of the crops, find where crop dusters are flying, locate areas with wildlife, and identify alternative photo opportunities and locations in the case of inclement weather. 
2024 Palouse Country Photo Tours/Workshops 
June 7-11, Spring/Summer Palouse Photo Workshop Limit 8 - $1,200
June 12-16, Spring/Summer Palouse Photo Workshop Limit 8 - $1,200

"Don't just photograph the Palouse -
EXPERIENCE it!"
"This past summer, I had the opportunity to go on a Palouse Country Photo Tour led by Jack Lien and was overwhelmed by his experience and enthusiasm for the Palouse. A longtime resident of the area, Jack's local knowledge, and accomplished photography skills made for a well-run and fun tour. I was with six other photography friends, and we each had varying interests, which Jack accommodated with ease. Knowing the back roads like the back of his own hand, Jack was able to consistently get us into beautiful and unique sectors of the Palouse as we chased the light throughout each day. The result was a photographic portfolio rich in results. The highlight was to be with Jack as we photographed the harvest - to our amazement, we were not only invited onto the fields but also into the combines of his network of farmers.
To those considering a Palouse Photo Tour in the future, I would say: "Don't just photograph the Palouse - EXPERIENCE it!" Go with Jack Lien's Palouse Country Photo Tours, and you won't be disappointed."
Rob Holt-Arlington, MA